When it comes to flooring, there are a variety of options to choose from. But if you're looking for a durable and long-lasting option, epoxy flooring is a great choice. Epoxy is a type of resin that is used to coat surfaces, and it can be applied to both concrete and wood floors. It's an ideal choice for garage floors, as it is resistant to oil and gasoline spills, and it's also non-skid, which makes it safe for use in high traffic areas.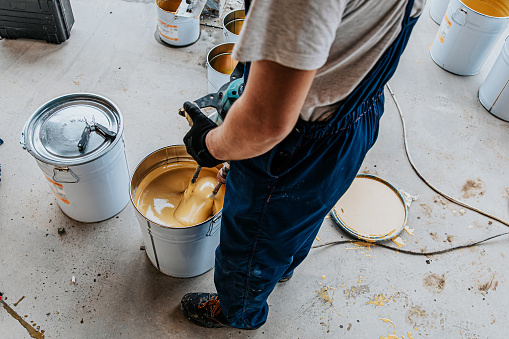 When looking to hire an epoxy flooring contractor, there are a few key questions you should ask before making your decision. By knowing the answers to these questions, you can be sure you're making the best choice for your needs. If you are interested in having a contractor, check them out here: Melbourne.
Here are some questions to ask before making your final decision:
1. What Experience Do You Have With Epoxy Flooring?
It's important to choose a contractor who has experience with epoxy flooring, as they will know the best techniques and products to use for your specific project. Ask the contractor how long they've been working with epoxy flooring, what projects they've worked on in the past, and what type of training they've received. This will give you a good idea of their level of expertise and experience.
2. What Kind Of Products Do You Use?
Not all contractors use the same products, so it's important to ask about the specific products they plan to use. Ask about the brand name, type of epoxy, and any other products that will be used. This will help you determine if the contractor is using high-quality products that will last.
3. What Is Their Installation Process?
Next, ask the contractor about their installation process. How do they plan to install the epoxy flooring? What type of equipment or tools will they need? This will help you determine if the contractor is experienced and qualified to handle your specific project.
Epoxy flooring is a relatively easy process to install, but it's still important to ask the contractor about their installation process. They should be able to tell you how long the installation will take and what steps will be involved.
4. What Kind Of Finish Will Be Used?
There are a few different types of epoxy finishes, so be sure to ask the contractor what kind of finish they plan to use. Some finishes are more durable than others, so it's important to choose one that will stand up to wear and tear.
5. What Is Your Warranty?
A good contractor will offer a warranty on their work. Ask the contractor what their warranty covers and for how long it lasts. This will give you peace of mind that if something goes wrong with the flooring, the contractor will be responsible for fixing it.
6. Will You Be Available After The Project Is Completed?
Some contractors only offer a one-time consultation after the project is completed. Others offer ongoing support, which can be helpful if you have any questions or problems with the flooring down the road. Ask the contractor what their policy is so you know what to expect.
7. What Is Your Payment Schedule?
Most contractors will require partial payment up front and the remainder upon completion of the project. Be sure to ask about the payment schedule so there are no surprises later on.
8. What Are Your References?
Finally, ask the contractor for references. Can they provide you with contact information for past clients who were happy with the work they did? By talking to past clients, you can get a better idea of the contractor's quality of work and customer service.
9. What Is The Cost?
Epoxy flooring can be expensive, so make sure you get quotes from several contractors before making a decision. Be sure to ask about any additional costs, such as materials or installation fees.
By asking these questions, you can be sure that you're hiring a contractor who is knowledgeable and experienced in epoxy flooring. This will help ensure a successful project that you'll be happy with for years to come.