When it comes to home security systems, there are a lot of different options to choose from. You can go with a basic system that includes a few sensors and a control panel, or you can invest in a more comprehensive system that features multiple sensors, cameras, and other bells and whistles.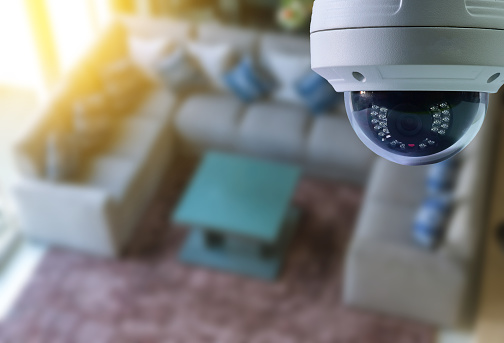 No matter what type of system you choose, it's important to make sure that it meets your specific needs. You need to consider the size of your home, the layout of your property, and your budget before making a purchase.
Once you've selected a system, it's important to take the time to learn how to use it properly. Make sure you read the installation instructions carefully and follow all of the provided directions. And be sure to test the system regularly to ensure that it's working properly.
If you're not comfortable installing or using the system yourself, be sure to hire a professional to do it for you. A good security system is worth the investment, and with the right precautions in place, it can help keep you and your family safe and secure.
When it comes to home security systems, there are a lot of different factors to consider. But if you take the time to do your research and find the right system for your needs, you can rest assured that your home and belongings are well protected.
There are a few must-haves that you should consider before embarking on your home security system journey. Here are 9 of them:
1. A clear understanding of your needs
What exactly are you looking to achieve with a home security system? Are you looking for perimeter security, or do you need something more robust that can protect your home and family in the event of a break-in? Knowing exactly what you need will help you choose the right system for your home.
2. A budget
Home security systems can be quite costly, so it's important to have a budget in mind before you start shopping around. Keep in mind that the most expensive option isn't always the best, so do your research and find the system that fits your needs and your budget.
3. Installation
Most home security systems require professional installation, so be sure to factor this into your budget. If you're comfortable doing it yourself, there are a few self-installation options available, but for the most part, you'll need to hire a professional.
4. Monitoring
Many home security systems come with some type of monitoring service. This can be done through a third-party company or through the system's manufacturer. Be sure to understand what's included in your monitoring plan and how much it will cost you.
5. Warranty
A good home security system should come with a warranty. This will protect you in the event that something goes wrong with the system. Make sure to read the fine print of any warranty before you purchase a home security system.
6. Test it out
Once you've installed your home security system, be sure to test it out to make sure it's working properly. Many systems come with a money-back guarantee, so if you're not satisfied, you can always return it.
7. Keep it updated
Technology changes rapidly, so it's important to keep your home security system up to date. This includes making sure that the software and hardware are compatible with each other and that the system is compatible with your home's wiring.
8. Get to know the system
It's important to understand how your home security system works. This includes knowing how to arm and disarm the system, how to change the code, and how to troubleshoot any problems that you may encounter.
9. Have a backup plan
No matter how good your home security system is, it's always a good idea to have a backup plan in place. This could include having a friend or neighbour check on your home while you're away or keeping a spare key hidden in a safe place.
Following these tips will help you choose the right home security system for your needs and ensure that you're prepared in the event of an emergency.
For more information, just click visit website.